For all those who want to achieve more, perform better and go faster
Have you completed safe driver trainings, but you want more? Are you struggling to find the right programme that would perfectly suit your needs?



To be determined based on the programme

Together, we can design activities, determine the duration of the programme and the number of trainees, schedule daytime, evening or night-time driving and pick the vehicles for training
What does the training look like?
You will enjoy the programme tailor-made to suit your needs, with a theme chosen just for you, your friends, your colleagues or your business partners.
You can use your own vehicle for training*
 * Your vehicle needs to be fully roadworthy, without any fluid leakage. The agreed programme is subject to change if the vehicle does not meet the required safety standards.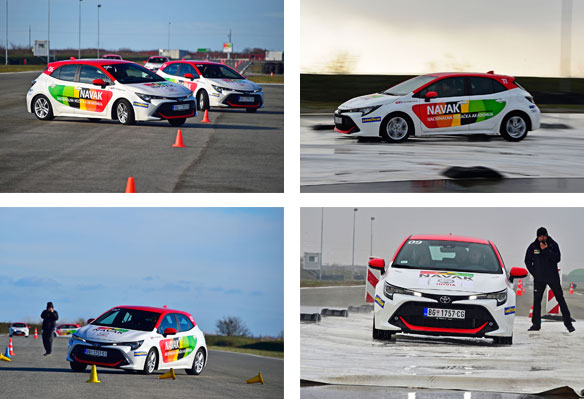 Take a look at a typical NAVAK passenger vehicle training
NAVAK Centre is situated in the village of Subotiste, in Pecinci municipality, just 40 kilometres away from Belgrade and an equal distance away from Novi Sad. For more information, visit our contact page.
NAVAK training in pictures
Discover NAVAK's track and current trainings through photos. View the complete gallery of passenger vehicle training images here.
Other passenger vehicle trainings