Tracks and Training Grounds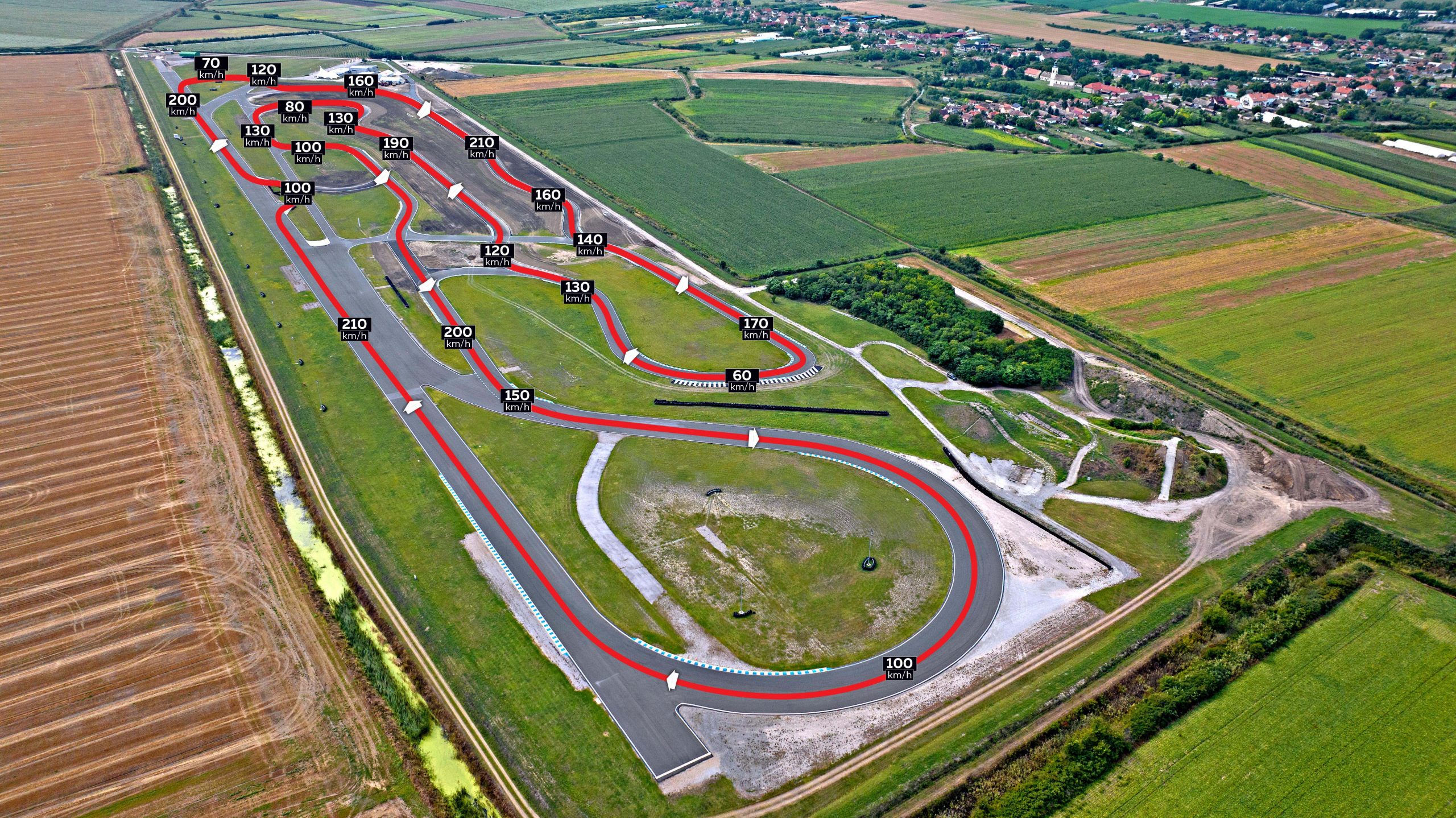 Basic and advanced trainings for passenger vehicles, trucks and buses at NAVAK Centre are conducted in real-life road conditions and at real-life traveling speeds.
Our safe high-speed track, with wide runoff areas, begins with the home straight, measuring as much as 1,2 kilometres in length and 15 metres across. The east and west back curves, the service sections of the track and the auxiliary roads allow for professional and specialist trainings to take place at speeds that can reach the top specified speed for the vehicle used.
NAVAK Centre's track features 23 curves of varying shapes and radiuses. It is equally well suited to cars and motorcycles and provides an ideal environment for training, reviewing, testing or having fun in the safest conditions.
CENTAR NAVAK
Water-soaked and slippery surfaces
The installations and equipment at NAVAK Centre are capable of water-soaking all asphalt surfaces as and when required. Virtually all exercises can take place on both dry and wet asphalt. There are fixed and movable slippery surfaces at specific sections, which, when water-soaked, simulate the conditions on a low-friction surface, such as ice on the road.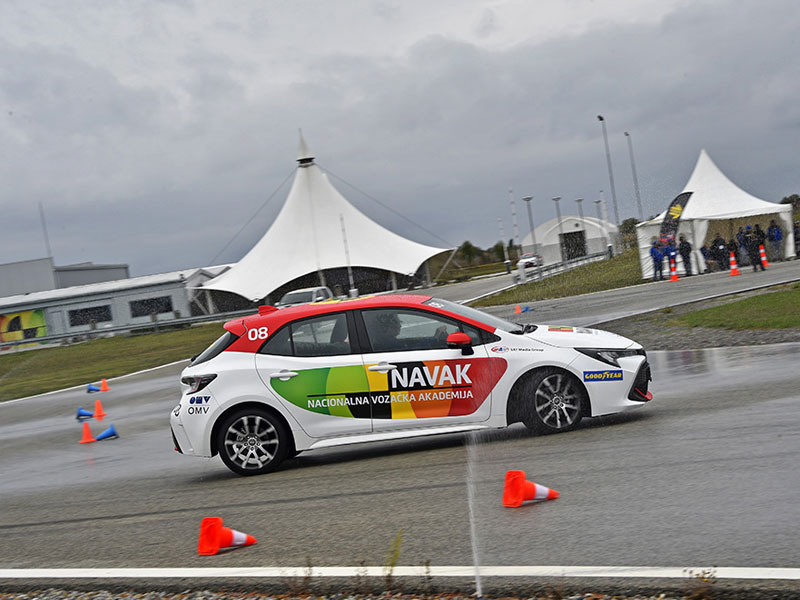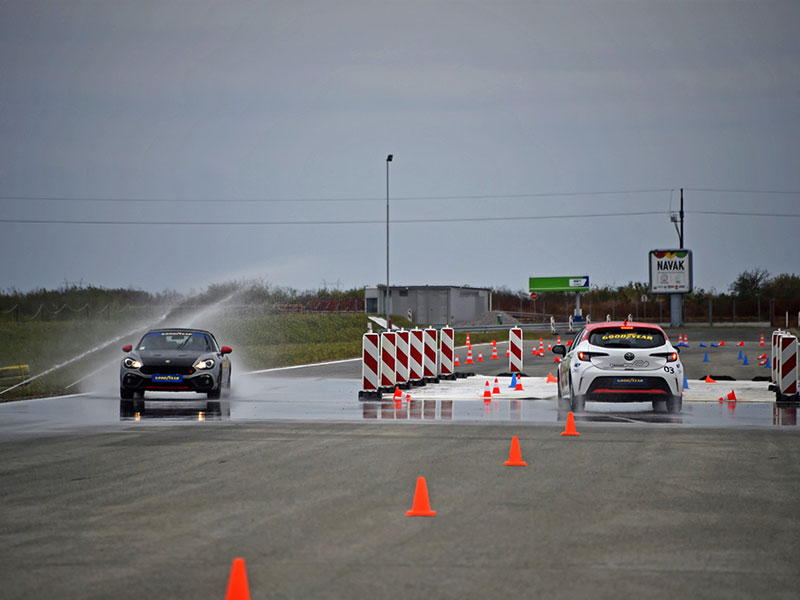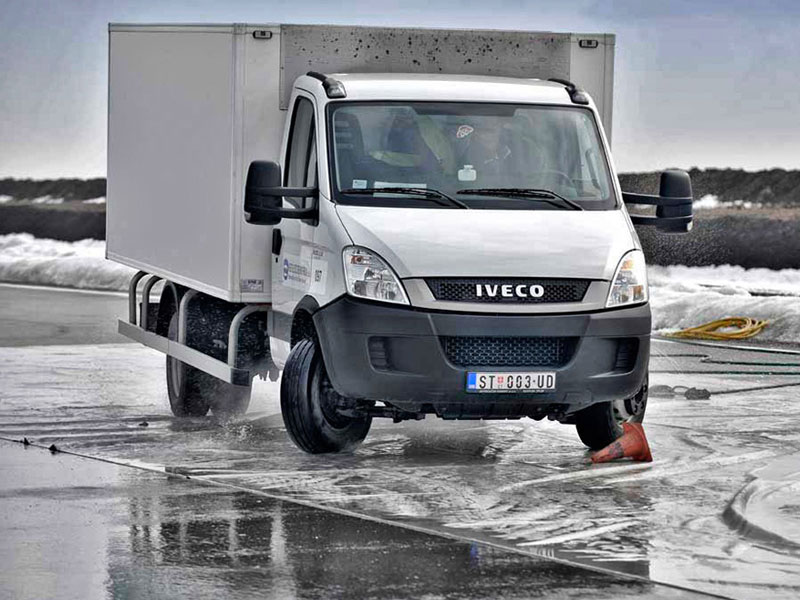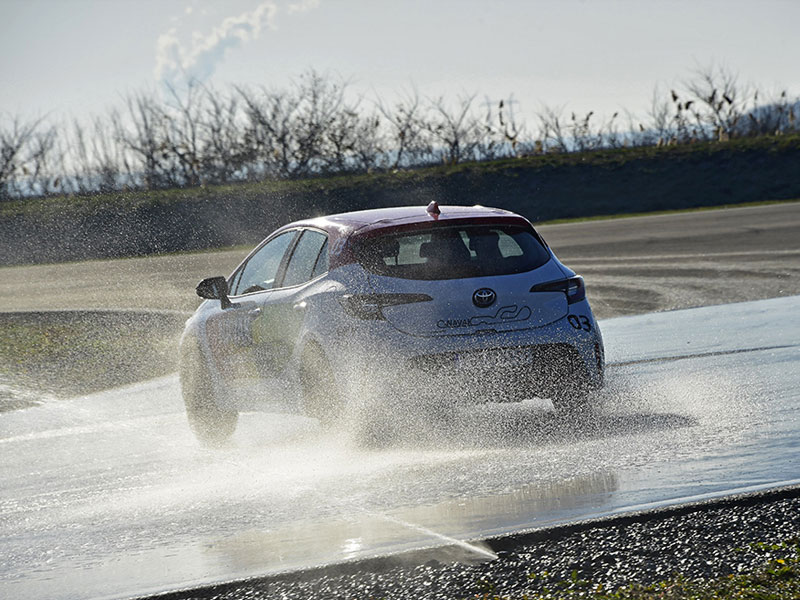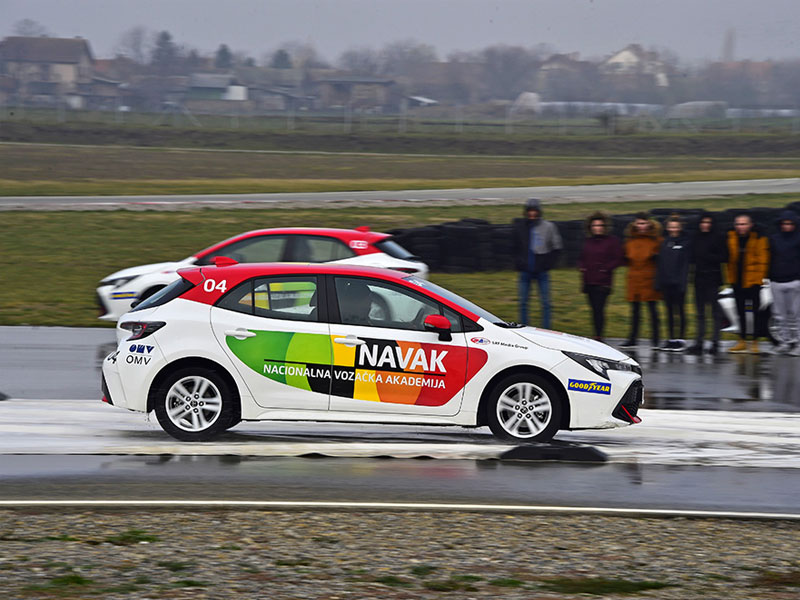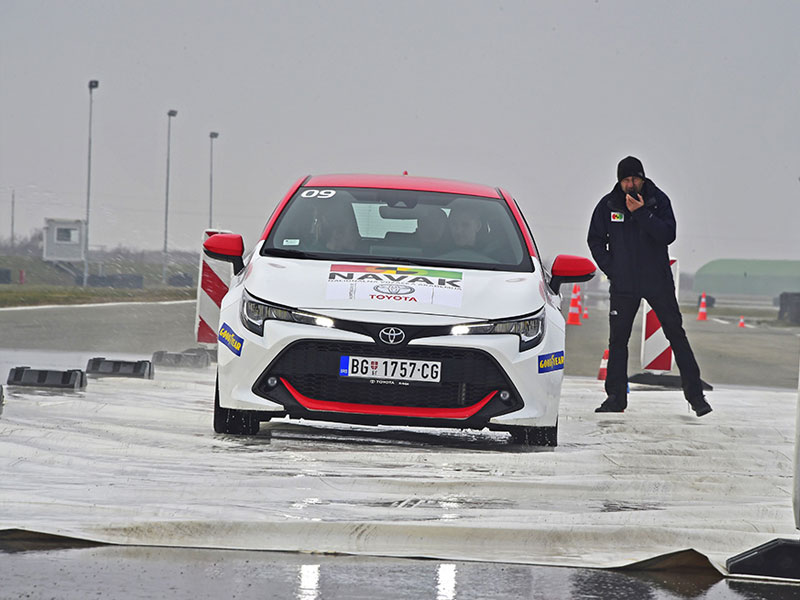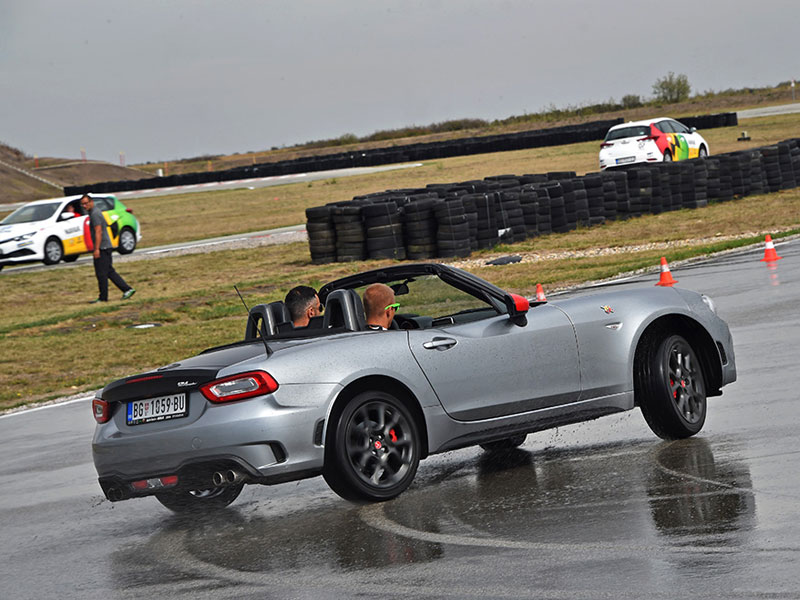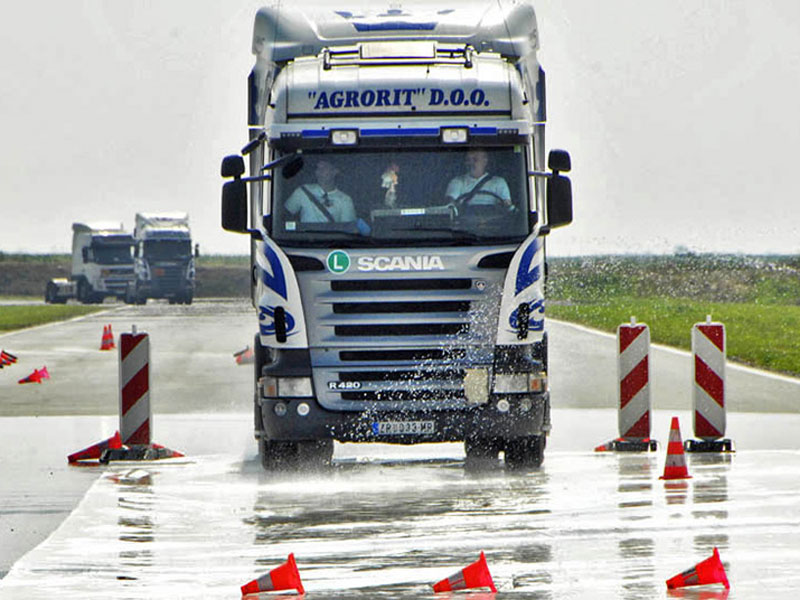 NAVAK Centre off-road training grounds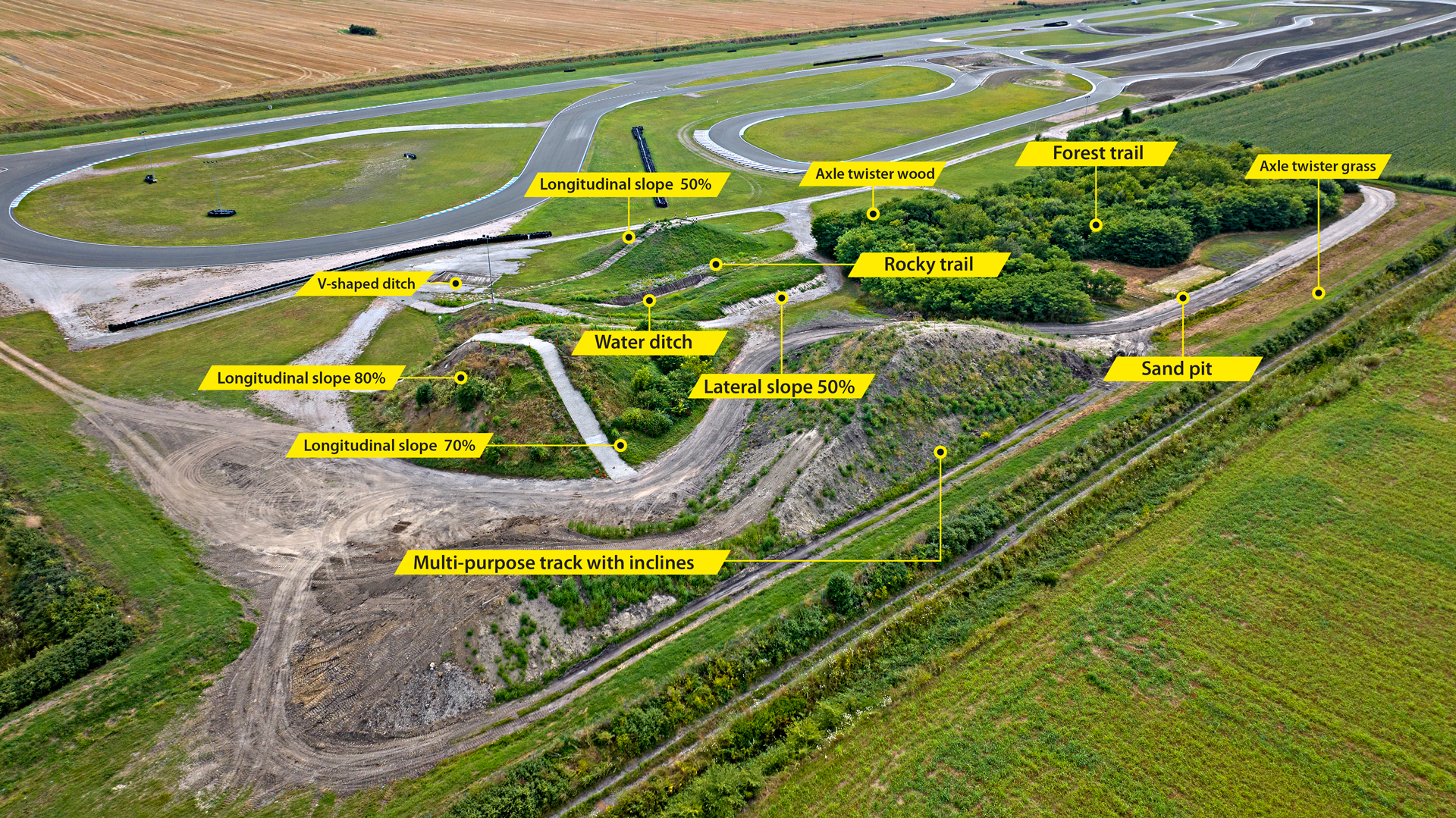 The cruel reality of the most severe off-roading conditions is replicated on a surface area of eight hectares.
Whatever the type of your off-roading vehicle, the natural and artificial obstacles at NAVAK's off-road training grounds pose a formidable challenge. The grounds feature, among other things, hills with slopes of up to 70%, lateral inclines of up to 50%, large and small ditches, a rock-crawling frame, a sand pit, a water-filled ditch and more. After a demonstration and training on the obstacle course, training sessions are continued on a forest loop trail, where you can often encounter real game animals.