Professional Training Level 2
Professional trainings are specialised programmes for drivers with extensive experience. Through exercises that focus on driver skills, you will have an opportunity to become part of an elite – one of the select few who are in full control of their car.

Up to 6 drivers, two drivers per car



What does the training look like?
The emphasis is on precision steering, especially in non-standard driving conditions at high speeds.
You will master the skills of fastest cornering and controlling the car beyond the point where tyres lose grip.
Valid driving licence and certificate of completion of Professional Training Level 1 issued within the past 12 months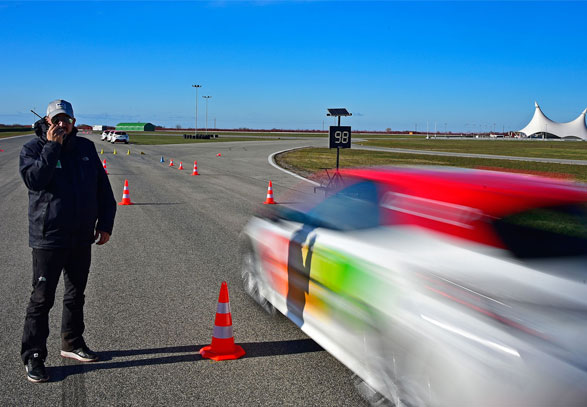 Take a look at a typical NAVAK passenger vehicle training
NAVAK Centre is situated in the village of Subotiste, in Pecinci municipality, just 40 kilometres away from Belgrade and an equal distance away from Novi Sad. For more information, visit our contact page.
NAVAK training in pictures
Discover NAVAK's track and current trainings through photos. View the complete gallery of passenger vehicle training images here.
Other passenger vehicle trainings