Passenger vehicle trainings
Who is passenger vehicle training for?
Everyone with a valid driving licence, regardless whether they are a professional or an amateur and regardless of the kind of car they drive, will get a realistic sense of their driving knowledge and skills through our trainings and will be able to adjust their driving style accordingly.
Some will find themselves in a truly critical situation for the first time in their life and will be able to check their response under stress, and the intensive and demanding training will make everyone better prepared to anticipate danger, react preventively and avoid risk. Ultimately, each trainee will gain an invaluable first-hand experience of an unavoidable critical situation and the actual solutions to come out of it with the least possible amount of harm.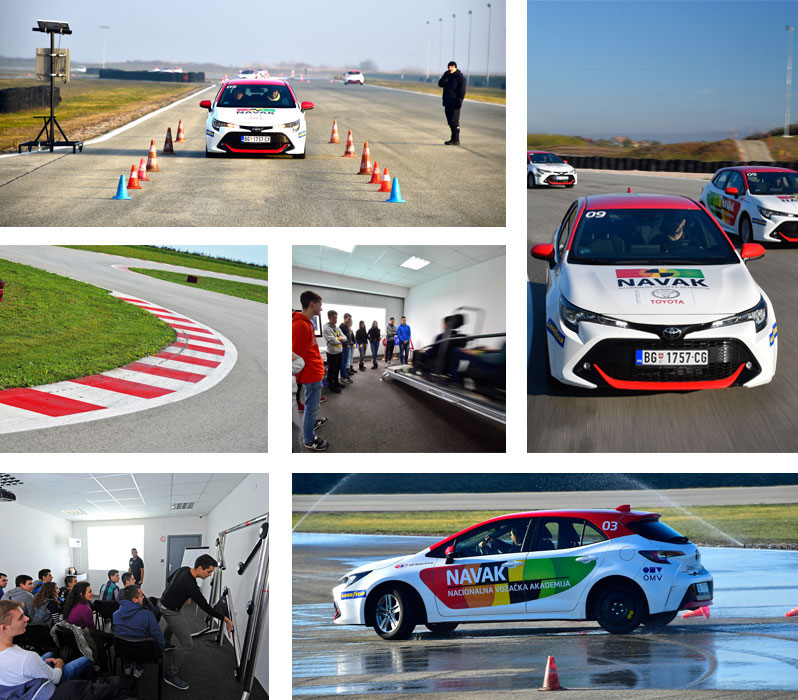 Take a look at typical NAVAK passenger vehicle trainings
Key training requirements
The entire programme is delivered on specialised training grounds with indoor classrooms and asphalt tracks.
Training is provided on our training vehicles and there is no need for the customer to use their own vehicle.
Trainees must be older than 18 years.
Training takes place at real-life travelling speeds.
Trainees will receive a certificate of completion.
The maximum number of trainees per group is 10.
Food and soft drinks are provided during training and are included in the price (for whole-day trainings).
The minimum number of trainees per group is 6 (if a group is not full, the training will be rescheduled to a different suitable date).