Safe driver training courses at NAVAK Centre are demonstrably effective, trainees who complete our programme are safer drivers and we raise the bar for overall road safety. Our effectiveness is supported by numbers:

32% less likely to be involved in traffic accidents

59% less likely to be involved in accidents with injuries

100% less likely to be involved in fatal accidents
(measured on a sample of 1,000 drivers with a provisional driving licence)
The training is designed for and suited to all drivers, whether amateurs or professionals. Depending on your experience and specific needs, you can choose between different types of trainings.
In particular, companies that entrust their employees with fleet vehicles need advanced training for those who operate the vehicles. By investing in driver education, companies save their employees' lives, save money and increase their public profile.
Each group includes eight to ten trainees, coached by two trainers, guaranteeing an individual approach to each trainee.
All trainings at NAVAK Centre are carried out on our training vehicles.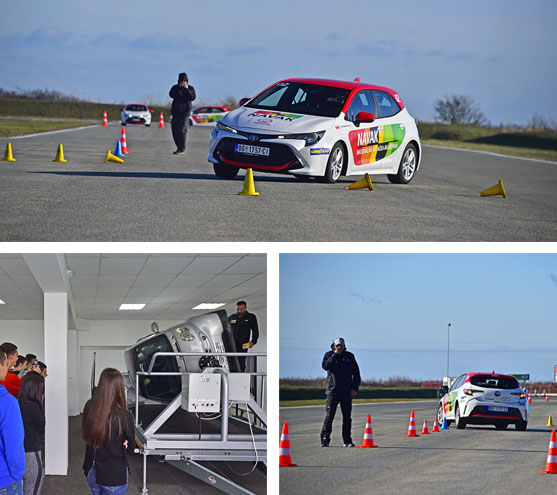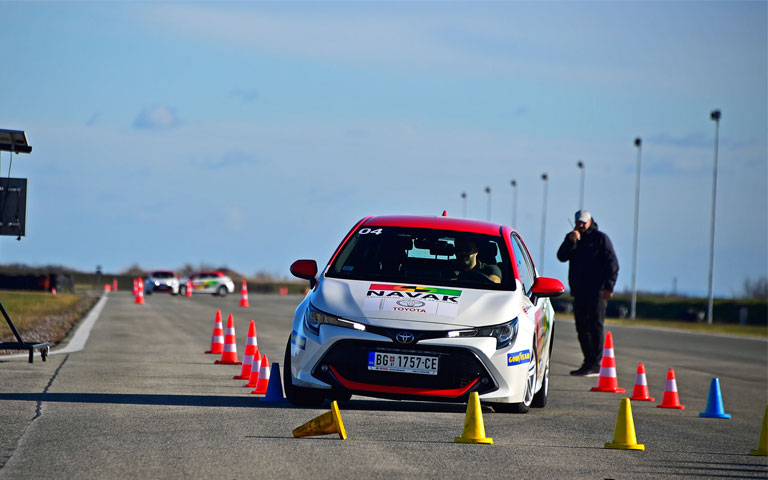 What is safe driver training?
You will learn to anticipate and avoid hazards behind the wheel before they occur.
With the help of realistic situations you will experience at NAVAK Centre while traveling at real-life speeds, behind the wheel of our training vehicle, we will show you the danger without embellishing the truth, but in a controlled and safe environment.
Supported by simulators and lectures, practice sessions on our training grounds and track will help you develop instincts to timely react in critical situations on the road. The job of a safe driving trainer is to take you through all situations that cause road traffic fatalities and to condition you to react in a way that can save your life.
The aim of the training is not to make you a faster driver, but to make you a more alert and aware one, instilled with real self-confidence.
One trainer – one trainee
On your request, any safe driver training can be arranged as a ONE-ON-ONE training just for you, with a trainer, a training vehicle and the full service provided just for you.
You can also receive one-on-one training in your own vehicle:
Your vehicle needs to be fully roadworthy, without any fluid leakage. The agreed programme is subject to change if the vehicle does not meet the required safety standards.