If you wish to experience the thrill of driving around a proper racetrack at the wheel of your own car or riding your own bike, NAVAK National Driving Academy has just the thing for you.
Apply now and join us for an intense adrenaline rush. Experience driving without speed limits and without the hazards of normal road traffic.
Car track days at NAVAK's racetrack are intended for all those who would like to test their driving skills and take their own car around the track.
Regardless whether you own a race car or a city car, you can have fun on a proper racetrack.
We provide half-day and full track days, with drivers divided into groups. Before taking to the track, drivers are briefed about track characteristics, recommended braking zones and also any particularly demanding sections of the track. Lap times are measured and displayed live and all participants receive photos of their on-track action.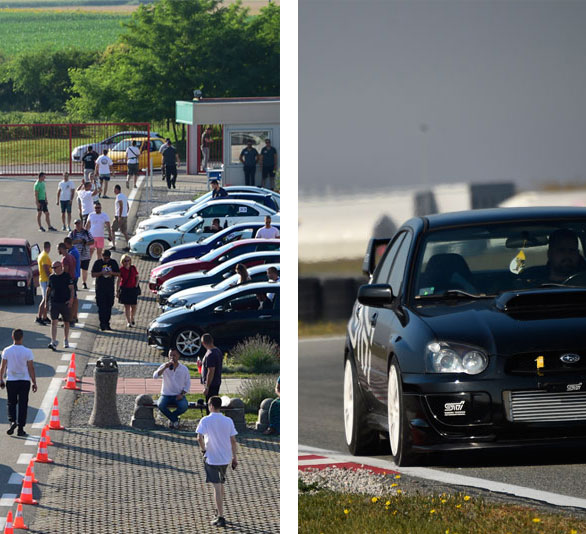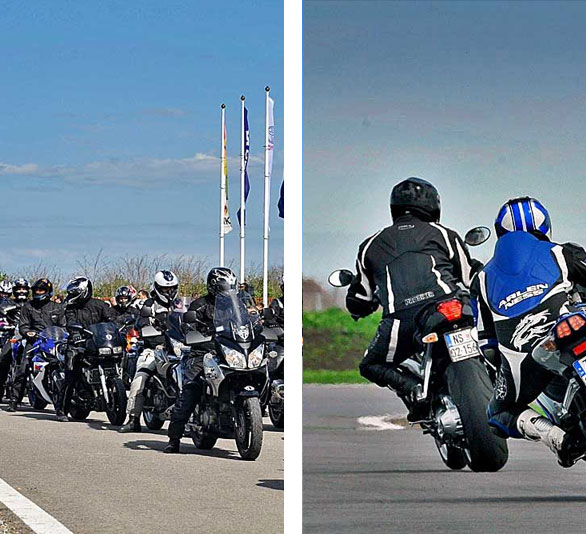 An event intended for all two-wheel enthusiasts, regardless of the age and power of their motorcycle.
Groups are formed according to lap times clocked on track, so you are guaranteed to be in a group of similarly skilled drivers and similarly performing machines.
Riders can choose between half-day and full-day events on track, with professional photos and lap time measurement provided. On every track day, there is a medical emergency response team (with an ambulance) on duty at the track. The team is at hand for the entire duration of a TD event.
Learn about Track Day rules
General terms and conditions of use of NAVAK Centre during Track Day / Open Day events