Intensive Truck / Bus Training
Who is the intensive truck / bus training for?
For professional high-mileage truck and bus drivers, who are both the most skilled drivers on the road and the most vulnerable ones, as statistics show that, if a truck, a bus or a van is involved in an accident, in more than half of the cases they are at fault.

Up to 8 drivers, two drivers per vehicle

To be provided by the customer


Sometimes, too high daily and weekly mileage, excessive stress or tight deadlines can force a mistake out of even the best of drivers. This training course is designed for professional drivers who wish to acquire extensive knowledge, from road awareness, to reaction times to dangerous situations on wet and slippery road surfaces.
What does the training look like?
Training takes place at posted speed limits, from 60 to 100 km/h,and the topics covered include vehicle dynamics, position of the centre of gravity, proper loading techniques, visibility, critical situations, low grip (wet and icy road surface) and economical driving.
During the training, you will be able to experience one of the most critical situations possible: braking and swerving to avoid an obstacle on an icy road surface, which tends to result in total loss of steerability.
Earning the certificate of completion of this training course requires serious effort.
Valid driving licence, above 18 years of age
Use of simulators, work with trainers, a hot meal and certificate of completion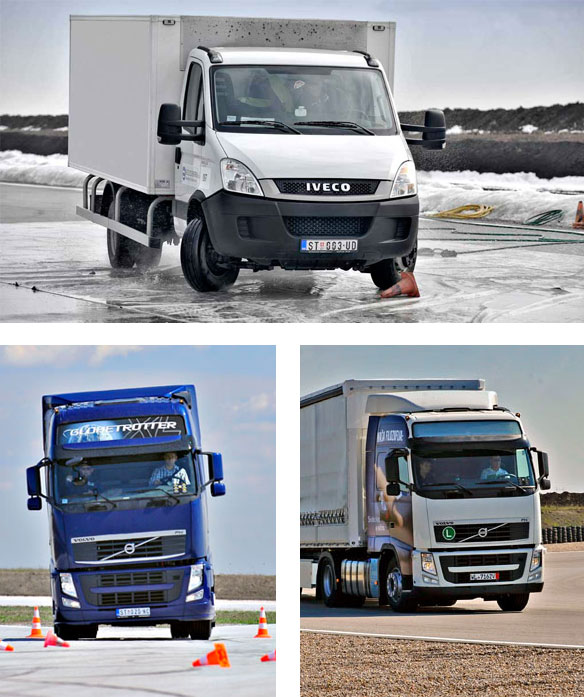 Take a look at a typical NAVAK truck and bus training
NAVAK Centre is situated in the village of Subotiste, in Pecinci municipality, just 40 kilometres away from Belgrade and an equal distance away from Novi Sad. For more information, visit our contact page.
NAVAK training in pictures
Discover NAVAK's track and current trainings through photos. View the complete gallery of truck and bus training images here.
Other heavy-duty vehicle trainings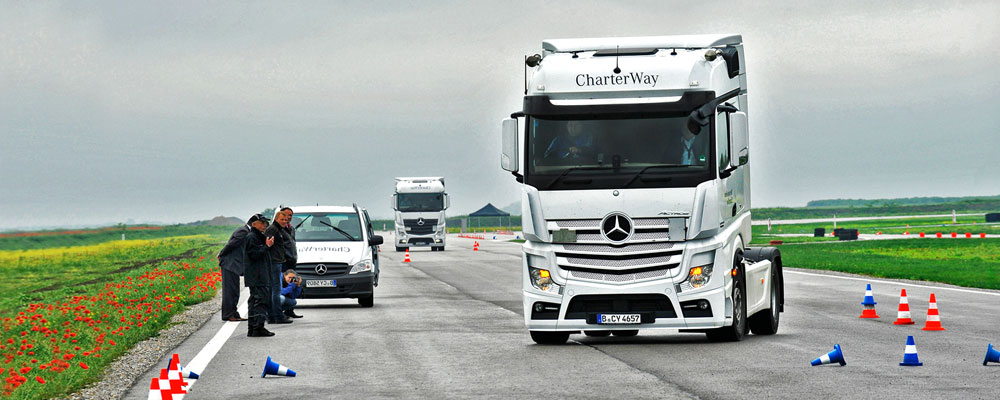 STARTER TRUCK/BUS TRAINING
From road awareness to reaction time to dangerous situations.