Professional Driver Trainings
Professional Driver Trainings
At NAVAK Centre, we provide trainings specifically designed with professional truck and bus drivers in mind.
These are programmes that will put you through some of the most critical situations, including braking and avoiding obstacles on a slippery surface, which tends to result in total loss of steerability.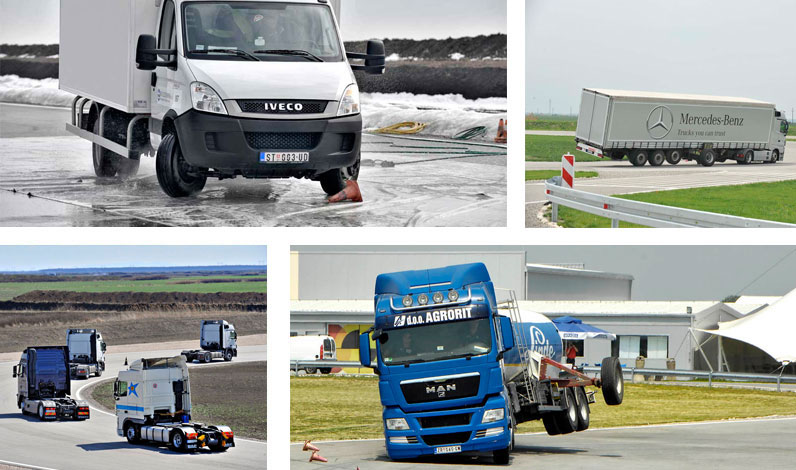 Efficient, economical and ecological
Theory and practice of economical driving are a standard part of the training.
Companies increasingly see economical and ecological driving as a priority, both because of environmental considerations and because of significant savings that can be achieved through eco-driving. In our whole-day heavy-duty vehicle trainings, almost half of the training schedule is dedicated to theory and practice of eco-driving.
By professionals, for professionals
The entire programme is delivered on specialised National Driving Academy training grounds.
All truck and bus training levels include braking at top speed.
A common exercise, even at basic trainings, is double lane change and swerving to avoid an obstacle without braking at speeds of up to 80 km/h.
Trainees will receive a certificate of completion.
Take a look at a typical NAVAK truck and bus training