If you are fresh out of a motorcycle riding school, it would be best for you to acquire the basic experiences in a safe and controlled environment.


To be provided by the customer


Keeping balance on two wheels is one thing, but controlling a motorcycle is an entirely different matter. We will take you from basic knowledge and rules to reactions to unexpected situations to skills that are too dangerous to learn through trial and error.
What does the training look like?
After an introductory lecture on the basics of safe driving on two wheels, you will learn to "remain in the saddle" on a slow slalom and the so-called "figure of eight", as well as when avoiding sudden obstacles. You will also master the emergency braking technique.
Valid driving licence, mandatory use of full motorcycle safety gear (helmet, overalls, boots, gloves), above 18 years of age
Work with trainers and certificate of completion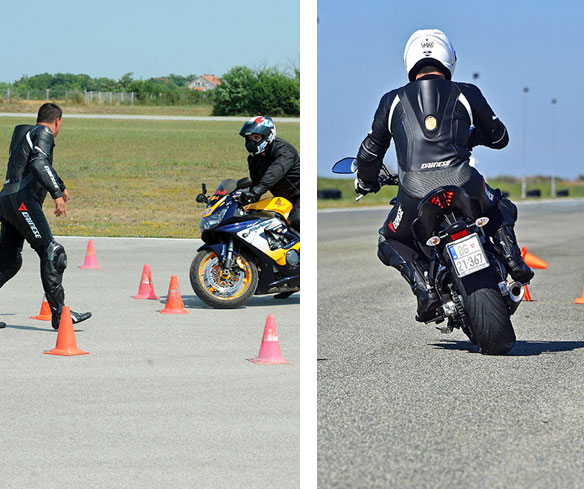 See what NAVAK motorcycle trainings look like
NAVAK Centre is situated in the village of Subotiste, in Pecinci municipality, just 40 kilometres away from Belgrade and an equal distance away from Novi Sad. For more information, visit our contact page.
NAVAK training in pictures
Discover NAVAK's track and current trainings through photos. View the complete gallery of motorcycles training images here.
Other motorcycle trainings