A full training experience condensed into the shortest possible amount of time
The training is intended for all fleet vehicle drivers and users. It is a strictly practical four-hour training course for those who have already completed one of our training programmes.

Up to 8 drivers, with two drivers per car



9:00 AM to 1:00 PM or 1:00 PM to 5:00 PM
What does the training look like?
You will spend the compact training course behind the steering wheel of a car, without any classroom talk.
Through five demanding and exciting exercises, you will fine-tune your ability to assess danger, the possibility of avoiding it and your last-moment reaction.
Valid driving licence, above 18 years of age, certificate of completion of Intensive Safe Driver Training not older than 12 months
Use of a training vehicle and simulators, work with trainers and a certificate of completion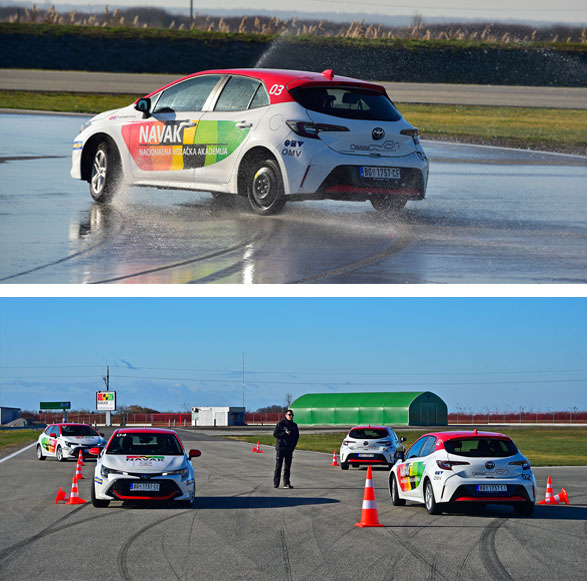 Take a look at a typical NAVAK passenger vehicle training
NAVAK Centre is situated in the village of Subotiste, in Pecinci municipality, just 40 kilometres away from Belgrade and an equal distance away from Novi Sad. For more information, visit our contact page.
NAVAK training in pictures
Discover NAVAK's track and current trainings through photos. View the complete gallery of passenger vehicle training images here.
Other passenger vehicle trainings