Who is off-road training for?
All drivers of SUVs or off-roaders, either as their private car or as a company car they use at work.
You will discover the limits of these vehicles, both off-road and on asphalt. While training in real-life conditions on dirt roads, in sand or on rocky or wooden surfaces is taxing for the driver and the vehicle alike, it is also very entertaining.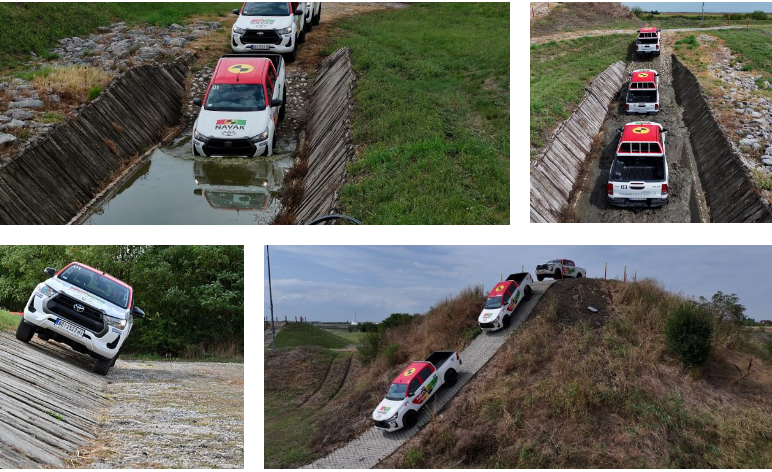 How do you drive through a forest? What is the best way of traversing water? What if I don't make it to the top of the hill?
All these questions are answered in our off-road training programmes. Thanks to the purpose-built obstacles and the natural forest that grows on the grounds of NAVAK Centre, you will be able to experience everything that awaits you in real wilderness and get a firm grasp of the basic principles of off-road driving.
The off-road training comprises practical exercises and theory lectures at NAVAK Centre, as well as a tour of Serbia's mountains and finding one's bearings in a real-life environment.
See what NAVAK off-road training looks like