Who is motorcycle training for?
Two wheels have always been a mark of skill and speed, adrenaline and courage.
The only question is: who has sufficient knowledge to bridle it all and truly enjoy riding a bike,without unnecessarily exposing themselves to danger. Even those who have been riding motorcycles for years have rarely been in a situation to actually experience a life-threatening situation, and even if they have, they may not have been lucky enough to escape from it unscathed. This is why NAVAK has designed motorcycle training programmes that insist on precision, proper motorcycle control and a full range of exercises to demonstrate real dangers and prepare you to anticipate them.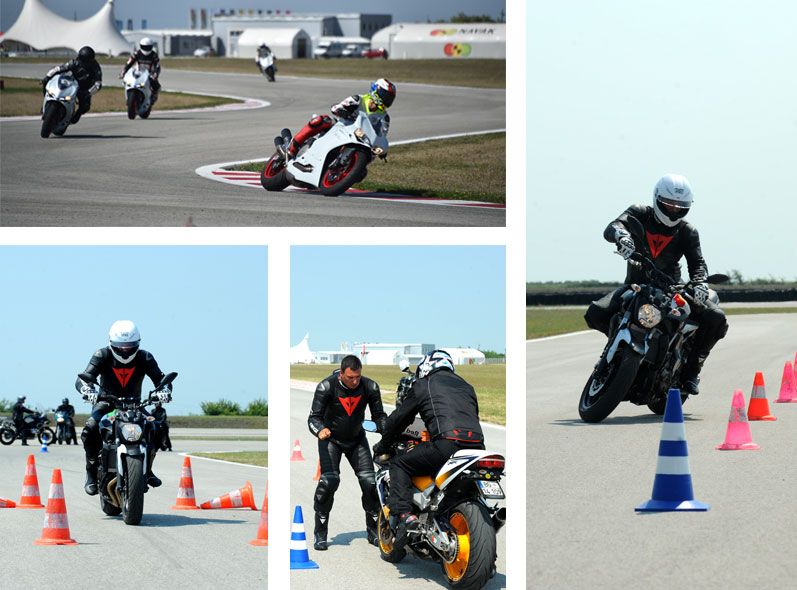 See what NAVAK motorcycle trainings look like
Key training requirements
The entire programme takes place on specialised training grounds of the National Driving Academy, which feature indoor classrooms, asphalt tracks and specifically prepared surfaces.
The maximum number of trainees per group is 8.
Due to the specific nature of motorcycle equipment, training is carried out on customers' vehicles.
Trainees will receive a certificate of completion.
The minimum number of trainees per group is 4 (if a group is not full, the training will be rescheduled to a different suitable date).
Training takes place at real-life travelling speeds.
Food and soft drinks are provided during training and are included in the price (for whole-day trainings).